The IT industry is fast-paced. The simple fact that a solution has maintained its position amid international competition for more than two decades is therefore already impressive. However, this fact becomes even more special considering that a very particular software like an electronic health system (EHR) has attracted more than 600 satisfied clients on a global scale and that it even expands its market presence.
Cerner's well-established EHR, i.s.h.med®, is such a successful solution, and it is celebrating its 25th anniversary this year. Karin-Marie (aka Katharina) Tretter, senior director of strategic global alliances, and Stefan Radatz, general manager for Cerner Germany and Austria, Central and Eastern Europe, have been part of i.s.h.med from the very beginning, and look back at what has already been achieved and, most importantly, at what is yet to come.
Seamless integration of clinics and administration
At the beginning of the 1990s, SAP developed a solution for the administration and billing of patients in hospitals to complement its cross-sectoral ERP products for the health care industry. This solution was named IS-H and was released in 1992. It quickly became obvious that there was a demand for a clinical patient care solution to be thoroughly integrated into the SAP architecture.
SAP decided not to provide this solution itself but instead to engage partners with experience in the development of clinical applications. GSD (Berlin) and EDVg (Vienna) were deemed the most suitable partners and began to develop an entirely new patient chart in the SAP® R/3 environment in 1994. A central requirement and unique at this point in time, was that data and processes needed to be integrated across all hospital departments – from materials management, finance and controlling, to clinical processes, patient billing and administration.
Karin-Marie Tretter, Senior Director
Strategic Global Alliances, Cerner Germany
Since the solution was intended to be used beyond Germany and Austria, i.s.h.med was introduced almost simultaneously at client sites in Germany, Austria and the Netherlands in 1996. The continued success was quick to come and in the following years, hospitals constantly started to implement the solution all over the world. Towards the end of the 1990s, i.s.h.med was also implemented at hospitals in Spain, Latin America, Israel, Singapore and even New Zealand.
Under one roof
However, the expansion also had a downside: being only a small business, GSD increasingly reached its limits. Furthermore, the partner companies were increasingly focusing on different business types, and so GSD's management and owner decided to sell the company. Eventually, Siemens Health Services was awarded the contract in 2007. According to Karin-Marie Tretter, "It was a very positive moment for the future development". This was mainly because Siemens did not only acquire shares of the partner company, took over the employees and managed to consolidate the development under one roof, but also had an international sales network with vast experience and knowledge in health care. Due to this solid foundation and the reselling contract concluded with SAP in 2009, the company was able to open new markets. In the following years, the client base has continued to grow to this day.
New perspectives
Cerner's acquisition of Siemens Health Services in 2015 opened new perspectives. Stefan Radatz explains, "Being a successful, global company specializing in health care IT, Cerner gained comprehensive expertise and developed a broad solution and service portfolio for medical care which could be delivered to i.s.h.med clients as well." i.s.h.med also fits in seamlessly with the existing portfolio: globally, Millennium® and i.s.h.med complement each other with local solutions focusing on individual target groups and markets, and as such contribute significantly to Cerner's international growth.
However, it is impossible to successfully expand in a highly specialized global industry with very distinct health care systems and various regulations without qualified local partners. Thus, Cerner launched the Member Program for i.s.h.med implementation and solution partners in 2018. This program offers partner companies various qualification options leading to respective certification levels. "Becoming one of Cerner's recognized partners allows companies to set themselves apart from their competitors. At the same time, clients benefit from the increased level of transparency when trying to assess the providers' performance. We have seen a strong interest in the Cerner i.s.h.med Member Program, and this shows us that we took the right decision," says Karin-Marie Tretter.
The coming of the next generation
As a leader in IT manufacturing, SAP continuously updates its technology and platforms, and i.s.h.med has systematically been using these changes and enhancements. This provides users with the advantage of being able to almost seamlessly add new functionality, smart user interfaces and workflows to a solid base technology.
With developments in the IT industry having been extremely dynamic in recent years, and with substantially new approaches like mobile applications, cloud computing, the Internet of Things and additional best practices for the health care industry required, Cerner started to think about new ways to further develop i.s.h.med.
Following intensive discussions with SAP, Cerner was convinced that the SAP Cloud Platform would be the appropriate foundation for an innovative reorientation of i.s.h.med. The course was set when SAP decided to completely redevelop patient administration on this platform. This moment was a starting point for the continuing successful partnership and the development of the next generation of an integrated EHR.
An optimized, more comfortable and standardized solution
Cerner and SAP development partners defined the principles for the i.s.h.med redevelopment in common guidelines. According to one of the principles defined, the solution's scope of services should be maintained. With the transition to the cloud, present functionality was overhauled and optimized, resulting in a simple and intuitive experience. It was important to significantly reduce implementation efforts by preconfiguring core processes and providing content related to respective application areas, wherever possible. Users benefit from the connection to medical devices and automated data collection.
The medical and health care industry is multifaceted, it transforms continuously and is becoming more and more differentiated. This requires interaction between suppliers regarding in-depth knowledge and offers. The new electronic health record solution is consistently developed based on FHIR standards. Due to the thoroughly considered decision to integrate third-party solutions during the design phase, clients have the ability to develop custom add-ons and implement them in a modern, standardized application. Implementing a medical data model also is the condition for simplified data analyses and future knowledge management.
Support for clients in every situation
Such a vast amount of changes can also cause worries. "We are aware that the new EHR generation as SaaS (software as a service) in the cloud will lead to significant IT changes for our clients, and certainly some of them will be skeptical," Karin-Marie Tretter thinks. "We should, however, keep in mind that we do not use IT for its own sake, but we see our role as one to support medical care and its stakeholders. This is what we must prepare for, and actively drive the necessary changes and adjustments. This, however, requires time and openness from all parties. In the last few months, we learned from discussions with CIOs that we are headed in the right direction, although there are still questions we need to answer."
Therefore, Cerner decided to pursue a phased approach for the release of the next generation. This serves both the necessary development spanning several years and the gradual transition of the clients to the new environment. "To our knowledge, i.s.h.med has been highly customized by our clients, leading to a more comprehensive and complex solution. We therefore are aware of our responsibility and are working hard to find means and procedures to support our clients in the best ways during the transition," says Stefan Radatz.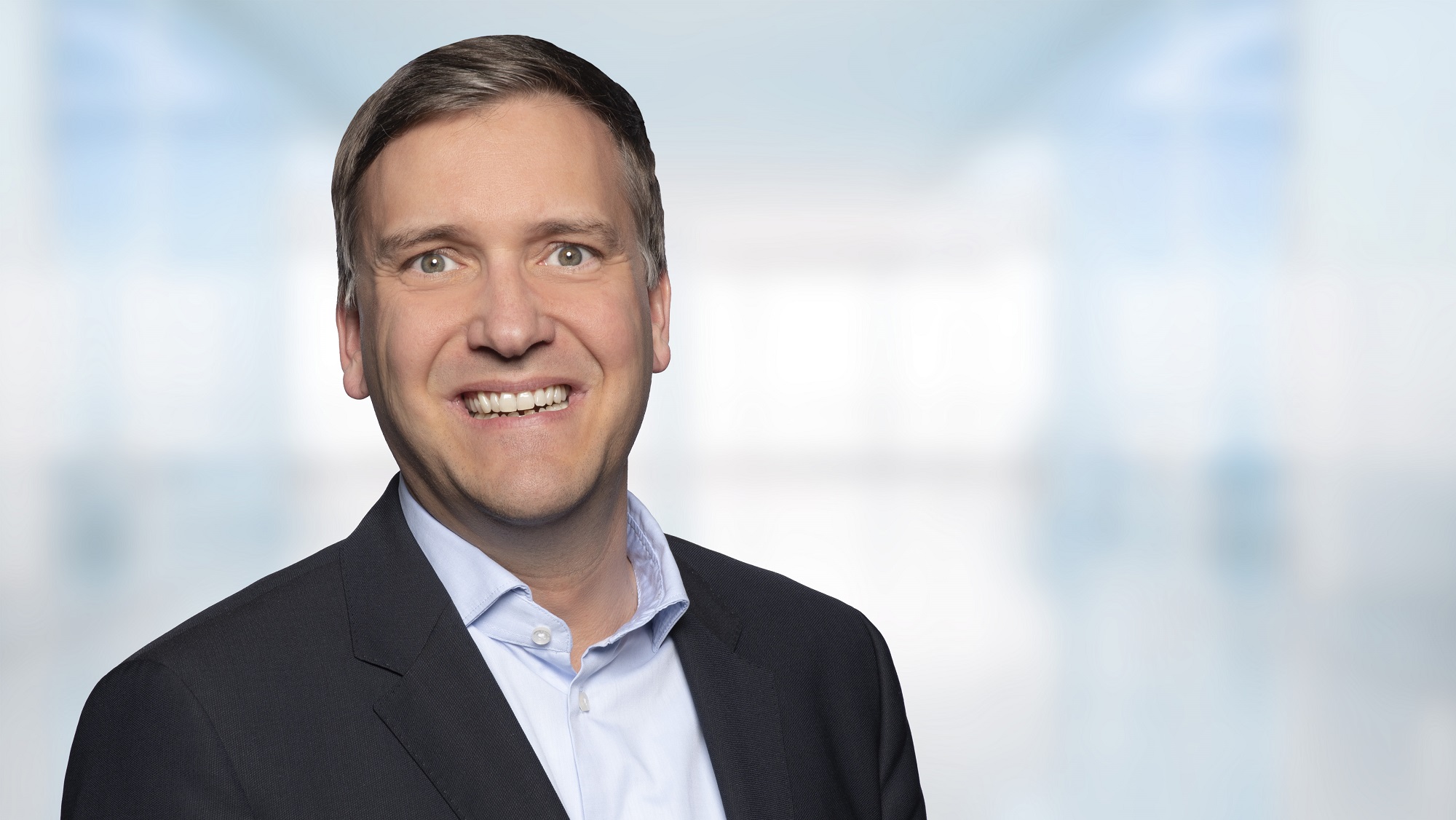 Stefan Radatz, General Manager
Cerner Germany & Austria,
Central & Eastern Europe
i.s.h.med has a very successful past – but an even more successful future ahead. The foundation for the next generation is laid and the restructuring has started. All this is reason enough to celebrate and reflect on the past as well as to look forward to the future with high expectations.